There are lots of designer glasses online retailers out there that offer vast selections representing numerous brands. If you really want a pair of Oakleys or Ray Bans, then one of those sites would be optimal for your purposes. However, Leotony.com offers something different. This relative newcomer to the eyeglasses arena (the company was founded in 2016) only sells frames and lenses produced by Leotony's own factory. What this business plan lacks in selection it makes up for in personal attention. The focus at Leotony is a pleasurable and personal glasses shopping experience that results in a pair of quality specs that match your prescription perfectly. And since Leotony produces both the frames and lenses in-house, you can buy prescription glasses with style and quality for a great price.
If you're looking for designer prescription eyeglasses online and want hundreds of frames to choose from, or tons of famous brands, you're not going to find them at Leotony.com. Leotony only sells their own brand of frames, which means their selection can seem a little limited. On their site right now, for instance, their selection of women's eyeglasses has 61 frames, while there are 44 frames in the men's eyeglasses section. However, when you think about it, there are really only so many shapes frames can come in, and often larger selections can leave you trying to decide among several pairs that basically look the same. Leotony has all of the basic frame shapes, in a variety of colors, which can make choosing the right pair easier.
The frames that Leotony sells are all constructed of top shelf materials. Most of their frames are made of acetate (a high quality, durable and hypoallergenic plastic) from Mazzuccheli, an Italian manufacturer that has been the gold standard for acetate plastics since 1849. They reinforce the arms with nickle-free rods, and finish the construction with German OBE screws and nickle-free hinges.
Pricing of Glasses at Leotony.com
One of the benefits of Leotony selling glasses that they produce is that they are able to offer phenomenally low prices. The least expensive pair of specs, with standard lenses included, are $69, and the most expensive are $109. While they do not work with insurance companies, they will provide you an itemized bill that you can submit to your insurance to see if they will cover the price of your prescription eyeglasses.
Just as with their frame selection, the strength of Leotony's lens selection is in its simplicity. If you're looking for special tints or ultra expensive lens materials, you're not going to find them here. What you will find are simple, quality lenses for reasonable prices. All frames come with Leotony's standard single vision polycarbonate lenses, which include, for free, anti-scratch coating, anti-reflective coating, super hydrophobic coating, blue light protective coating and full UV protection. Photochromic lenses (lenses that darken in sunlight) cost an extra $90. 1.67 index lenses (thinner and lighter lenses particularly useful for stronger prescriptions) cost an extra $30. In addition to single vision, they also offer lined bifocals for an extra $80 and progressive lenses for an extra $200. In addition, they offer plain lenses (if you don't need a prescription but want to wear stylish glasses) and reading lenses, both also free.
The best part of buying glasses from Leotony is the ease of the process. The website is well constructed, with a clear and intuitive layout. When selecting glasses, there are simple options on the top of the display page that allow you to search for glasses based on their width, rim type (full, half, or no rim), color, and shape (square, rectangle, or round). If you want to know what the glasses would look like on your face, you can either see the glasses you select on one of their models, or you can upload a picture of yourself. This doesn't give the same multi-dimensional experience available on many other sites with virtual try-on, but it is sufficient and, again, useful in its simplicity.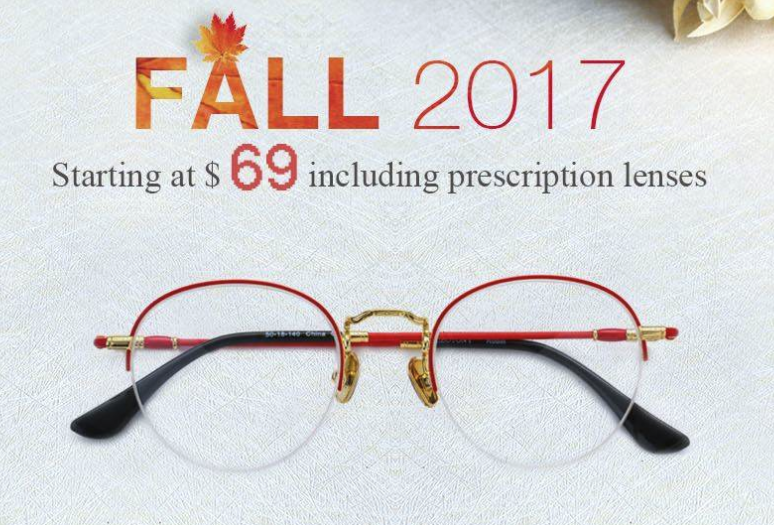 Once you've decided on the frames you want, the site takes you through an easy step-by-step sequence to help you enter your prescription and choose your lens options. If you have any trouble along the way, it's easy to find help. The FAQ is fairly comprehensive, and they have customer service agents online Monday through Friday, from 9 am to 9 pm PT, ready to chat if you have any questions. If you have questions outside of those business hours, you can send them an email. (They do not have a phone number at this time.)
Here's where Leotony goes over and above the services offered by other online eyeglass retailers. Right off the bat, your order is examined by a professional ophthalmologist to make sure your prescription has been entered correctly, and that the frames you selected are suitable for your prescription. If there are any problems they will contact you right away to work with you so that you get a pair of glasses that have been constructed with your specific needs in mind.
Once your order is good to go, standard shipping is free, and you will get your glasses in 10 to 14 days. If you want them sooner than that, you can use DHL International Express for $18.50 ($5 for each additional pair) and they should get to you in 5 to 7 days. If you want to check on the status of your order, you can log on to your account on the site and click on "Orders."
So what happens if you get your glasses and there's a problem? Let's say they don't fit quite right, or you don't like the color, or they are damaged in some way. For all of those situations, Leotony has you covered. For 30 days from the time you receive your glasses, you can return them for any reason for replacement or a full refund. If your glasses break within a year, Leotony will repair them for free. They will also replace lenses that have gotten scratched within that first year, which means they're serious about the effectiveness of their anti-scratch coating!
Since Leotony is dedicated to getting your prescription just right, they will work with you if something seems off. Sometimes it takes a little while to adjust to a new prescription, so they recommend you wait a few days to see if the issues go away. If after a few days you're still having problems, you can contact them and they'll work with you to figure out what's going wrong and how to fix it. As mentioned before, this level of personal attention is pretty unique to Leotony, and one of the best reasons why you'll want to give them a shot.
Simplicity and personal attention are the name of the game at Leotony. Sure, if a big brand name is really important to you, then you need to look elsewhere. But if you're looking for high quality eyeglasses for a great price and personalized customer service that takes the time to make sure your prescription is just right, then Leotony might be for you. Check them out!