Review of 39Dollarglasses.com
Buying a pair of glasses can be an expensive ordeal, especially for something as basic as being able to see. Many people need glasses for varying reasons. Some people need straightforward reading glasses and others need something more technical such as bifocals. Either way the cost can sometimes lead people to putting off buying necessary glasses or upgrading their prescription, both of which can strain ones eyes leading to further damage.
But its not all doom and gloom!
A number of professionals have begun to see this issue and, in an effort to alleviate cost, 39Dollarglasses.com has set itself the task of making glasses cost less so that being able to see through stylish and practical lenses does not destroy your bank account balance.
Founded by two eye-doctors in 2006 and receiving a 4/5 star approval rating based on customer satisfaction reviews, on consumeraffairs.com, 39dollarglasses.com has earned a reputation for helping you to get the most out of your money.
39Dollarglasses.com's aim is to provide the same high quality glasses at a lower price, a nice idea you might think as you roll your eyes, but by bypassing expensive retail establishment it has become a reality. As well as this the founders, two eye doctor's themselves, state that they can offer these high quality glasses at a lower price because of the high volume they produce and the lack of additional costs such as retail rent space, behind-the-counter employees and expensive displays.
With 6 different frame shapes available; rectangle, round, cat eye, oval, aviator and unique, you can buy inexpensive glasses that are unique to you. With a lens selection of; full time use, reading, bifocals, progressive 'no line' bifocals, all at the low price of $39! Every $39 pair includes; light and thing prescription lenses, 100% UV protection and a 100% "worry free" guarantee. Furthermore with fast delivery and free returns these glasses seem to have it all!
You can also get an understanding of your prescription and therefore what you require your glasses to be like. This is available on one of their website pages and ensures that you get exactly what you need without the hassle of mistakes and having to return for purchase multiple times.
The objective of 39dollarglasses.com is that everyone enjoys a wonderful experience when buying their discount glasses online. However they understand that pleasing everyone is not possible and as a result of not being able to physically try on the glasses, there can be mistakes with measurements
When it comes to the return policy 39dollarglasses.com clearly aims to please. By offering a generous 30 days full refund complete with free return shipping you can be sure that you can get the right glasses for you if the first pair are not the perfect fit. If not you can also exchange what you spent on your order for full store credit for up to 90 days after the delivery date, meaning that when it comes to possibilities with returns 39dollarglasses.com is making it as easy as possible to find the right fit for you.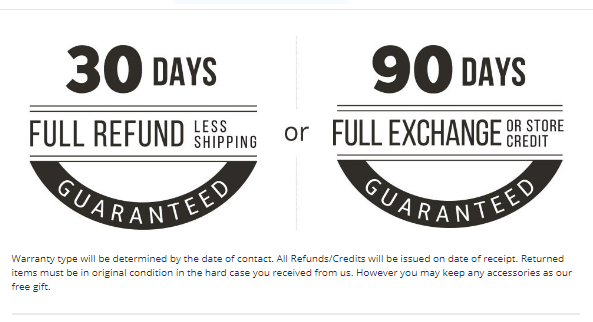 But what are the benefits of ordering from 39dollarglasses.com?
A customer of 39dollarglasses.com can look forward to the Eyebucks Customer Rewards Program, which automatically enrols you, as the customer, into a rewards and points scheme after the first order, so you can be entitled to a number of rewards straight away!
The programme deposits 4% of your eyeglass purchase into a customer account that converts the money into points. With these points you can either use them for your next purchase, reducing the cost of your order, or you can stop the points so that they build up over time granting you a bigger discount! Whats more is that you can use these points in conjunction with any offers that 39dollarglasses.com is promoting meaning you can get the most out of your discounts, just log into your account to see how much you can save! Just remember that Eyebucks are non-refundable, regardless of whether you can refund your actual order. As well as this, the Eyebucks programme does not cover purchases of contact lenses or re-lens orders.
Regarding customer reviews many customers are happy with the service provided by 39dollarglasses.com with many people returning. There are even cases of these returning customers that are so happy and confident of the quality of the products that 39dollarglasses.com provides that they purchase in bulk. This is also a result of the reasonable price of the glasses themselves as it means that customers can buy more than one pair without destroying their budget, even if they were to return 1 out of an order for 3.
The benefits don't end there! One customer cited that the cheap prices provided by 39dollarglassess.com have meant that replacing glasses for her son does not cost the earth when children inevitably run around or fall over. This is just another example of how useful a service 39dollarglasses.com provides.
The limitations of 39dollarglasses.com appear when dealing with technical requests for glasses with different lenses. A number of customer reviews become negative in instances where customers have asked for two different lenses in one frame, for example a far sighted lens and a near sighted lens. As a result of the different lens' the order gets confused and the wrong glasses have been sent. Returns, though free, seem to take a while to be processed and a number of customers comment on issues with bad customer service arise as a result of this problem.
Though these instances should certainly be taken into consideration, despite this it is clear that this is not the dominant mood when reviewing 39dollarglasses.com's service. The website is clear, helpful and informative, something which many first time buyers of glasses online really appreciate. Many people stick to what they know, regardless of whether the service is ideal or not and as many find the notion of buying cheap prescription glasses online odd 39dollarglasses.com certainly dispels any worries.