A review of Goggles4u.com
Since 2003, Goggles4u has sold cheap glasses online without sacrificing quality. Over the last several years, the company has changed the landscape of buying cheap glasses online. Gone are the days when you wait at an optician's store for an excessive amount of time or the days when you waited weeks to receive your replacement pair after misplacing your glasses. Goggles4u has streamlined its services and made it incredibly easy to buy cheap glasses online.
The company has grown and developed a strong consumer base, competing with much larger competitors. Instead of putting money into advertising, the company depends on its growing customer base and word of mouth to grow its brand. It's worked. The company has grown and continues to offer cheap eyeglasses and prescription glasses to customers without sacrificing quality. Goggles4u understands that there are many factors that go into choosing a pair of eyeglasses. While you want a pair of glasses that will correct your vision, you also want a pair that fit your face and style. Rather than going to a high end optical shop in order to get the quality and style that you want, Goggles4u lets you buy cheap glasses online for a fraction of the price at high-end competitors.
Types of eyeglasses available on Goggles4u.com
Goggles4u offers a variety of products including progressive lenses, sunglasses, and bifocal lenses. If you aren't sure what you need or want, the website has lots of ways to help you narrow down your options and focus on the type of glasses that work best for you. From their extensive guides on choosing the right glasses to the live chat support offered on their website, you won't be alone in the hunt for new glasses.
If you are both near sighted and far sighted, bifocal lenses might be a great option for you. The "D" segment at the bottom of the glasses allows you to read things up close, while the rest of the glasses are used for seeing distance. The special lenses work dual purposes in order to correct your vision for both near and far. You can also choose to purchase a no-line progressive lens. The progressive lens offers more diopters than the bifocal lens so that there is no need to separate the glasses between near and far. With progressive lenses, you can seamlessly switch between near and far sight.
Frames Available on Goggles4u.com
Goggles4u offers a variety of frames to fit your face style. You might think that their frames aren't the top-notch quality that you need after reviewing their prices. But the company takes serious consideration into whether or not to sell certain frames. Every frame is evaluated within set standards before the company chooses to offer the frame on their website. You can be assured that every frame on their website has been reviewed and chosen for its high quality.
Their website walks you through how to measure your temple length, bridge size, and eye size to find your accurate frame measurement. The site teaches eyeglass wearers how to check the measurements on their existing pair of glasses and shows which numbers measure which part of the glasses. When choosing a frame, Goggles4u offers full rim, half rim, or rimless glasses depending on your style preferences.
Goggles4u has a guide that suggests frame styles for faces that are square, round, triangle, oblong, oval, diamond, and heart shaped. For example, if your face is round, then it probably has an equal width and length with soft curves. The website recommends staying away from round frames and suggests that you try on a pair of square or aviator style glasses in order to lengthen your round face. If you are someone with a more square faced, then you most likely have a proportionate face with angular curves. In that case, you should choose circular curved frames or oval frames to soften and lengthen your face.
After determining your ideal frame for your face, you can pick out one of the many eyeglasses on Goggles4u and filter by frame type and frame style. Filters for frame type include full rim, half rim, or rimless, while the options for frame style are classic, retro, clubmaster, aviator, cateye, or executive. They vary by gender. For example, there are no cateye frames for men.
Lenses available on Goggles4u.com
The next step is to choose your lens material. Goggles4u offers lenses made out of CR-39, polycarbonate, and mineral glass. Depending on whether you need glasses for reading or distance, you can also choose if you want lined bifocals or no-lined progressives. Goggles4u also offers tinted sunglasses or Photocromic lenses that easily adjust between indoor and outdoor lighting differences. They also offer aspheric lenses if you need a more powerful lens, but want to avoid the magnification of your eyes when people look at you. The aspheric lenses are thinner and flatter than a spherical lens.
All lenses sold on Goggles4u have gone through an extensive quality control process. They are made from a lightweight, but very strong, plastic and sealed with a scratch-resistant coating. There are also three coatings that are offered on the Goggles4u eyeglasses. There is a scratch resistant coating, which seals the plastic to prevent any scratches and enhance durability. There is an anti-reflection coating, which is made with a hard coat colored glare and meant to be anti-static and ideal for night time use. There is also a UV protection coating, which blocks out 100% of all UVA and UVB rays. All lenses except for bifocals come with the UV and scratch-resistant coatings.
When you choose your lenses, you can purchase 1.57, 1.61, or 1.67 Index Lenses with or without coatings in an either sphere or cylinder shape. All of these lenses come with different measurements that can be found on the Goggles4u website.
Prices for eyeglasses on Goggles4u.com
You can get a complete set of eyeglasses, including the frame and lens, for less than $20. Prices on Goggles4u are based on a $6.95 base price for the frame and then additional prices are added to the order according to the lens you choose and any additional features you would like. Single vision lenses are the cheapest glasses available on Goggles4u. A 1.57 CR38 lens with UV and anti-scratch coating costs $12.90 including shipping. With the base price for the frame, you will spend only $19.85. The most expensive single vision lens comes with 1.67 Hi-index plastic lenses with UV, anti-scratch, anti-glare, and Electro Magnetic Interference (EMI) for $60.85 in addition to the $6.95 base price leaving you with a total of $67.80 for high-quality glasses.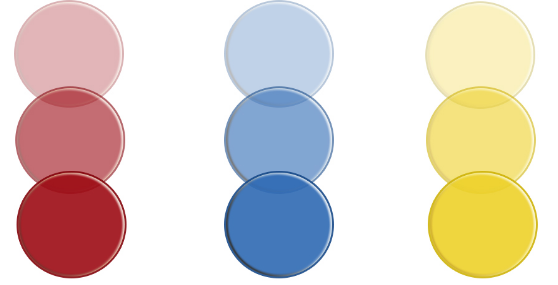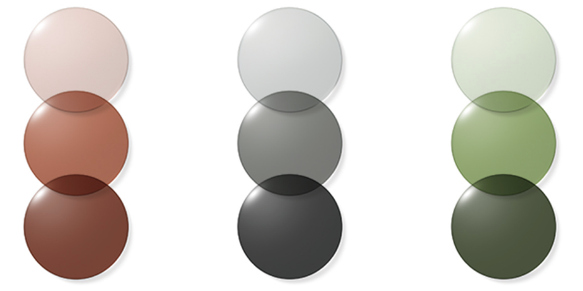 D-Bifocal lenses can be purchased with or without coatings for $50.84 or $45.89, respectively. The no-line progressive lenses are the most expensive offered on Goggles4u. The 1.57 progressive lenses with no coating are the least expensive of the no-line progressive lenses. They can be purchased for $60.80 including shipping and the frame base price. The progressive lenses have a wide range and reach all the way up to $152.85 for 1.67 no-line progressive lenses with coating, UV, anti-scratch, and anti-glare. With the frame base price, the total charge is $159.80, making this pair of glasses the most expensive eyeglasses on Goggles4u.
Other prices for Single Vision Photocromic and D-bifocal Photocromic lenses are available on Goggles4u.com. In most cases, a shipping charge of $5.95 for USA orders will be applied when you make your order. Additionally, an extra $10 can be charged for tinting and $5 for lens can be charged to add a prism feature.
Goggles4u promises the best prices on the Internet and they avoid unnecessary things like owning a brick and mortar store or excessive advertising in order to make sure that they can offer the cheapest prices possible. If you find a cheaper price for the exact pair of glasses, the company will match the lower price that you found with their price match guarantee policy. They are committed to making sure that prices remain low for their customers.
How Goggles4u helps you find the best pair of glasses
Goggles4u offers many ways for their expert customer service agents to help you through the process of buying eyeglasses. Between their live customer support and their many online guides, you will be in good hands. Possibly the best form of support on their website is the Wizard Checkout, which you can use when placing an order. Once you input your prescription number, the Wizard Checkout helps you through a step by step process to purchase your frames, lenses, and the style of your glasses.
Other guides on Goggles4u help you evaluate what size glasses you need, show you how to measure your pupillary distance, and help you figure out what kind of frame fits your face shape best. The blog section of Goggles4u is extensive and full of resources to help you in the search for the perfect pair of glasses. You can learn about the different types of glasses and lenses available on the market, how to take care of and clean your glasses, which trends and styles are most popular for glasses today, and much more. Their blog is updated frequently and full of content that might help you in your search for the right pair of glasses.
Easy to Purchase and Return
Once you purchase your glasses, it will take about 12 to 14 days for delivery if you live in the United States, United Kingdom, or Canada. If you order prescription glasses, it might take an extra three to five days. International shipping is available, but it takes approximately two to three weeks. Transactions are made through Paypal, so with a secure checkout method, you won't have to worry about the security of the website or whether it's safe to use your credit card. Goggles4u also has a full warranty policy. If anything goes wrong or if you are not 100% satisfied, the company promises to provide a replacement pair immediately. However, if you only need a replacement for part of your glasses, the company only offers replacements for nose pads at this time.

You can get your first pair of glasses for $9.90 including shipping if you sign up for the Goggles4u newsletter. For a website that allows you to buy cheap glasses online, this makes a great deal even sweeter. Goggles4u also offers a lot of sales. At the time that this article was written, they were offering a Buy one get one free promotion excluding designer options. They were also offering a deal for Rx glasses for only $6.95. Check out the website today and see what type of deal they are offering now.
What others say about them
As you might expect, most reviewers of Goggles4u rave about the cheap cost of glasses online. People also love how easy and efficient the purchasing process is at Goggles4u and how their customer service is extremely helpful and knowledgeable. On Facebook, the company is rated four out of five stars. On Trustpilot, it is rated 8.9 out of 10. For most individuals who are used to purchasing high-end eyeglasses for $400 and up, Goggles4u offers a very attractive alternative to buy cheap glasses online. With Goggles4u, you won't need to endure long wait times and hefty prices at traditional optical shops.
Goggles4u certainly isn't the only online retailer that offers cheap glasses, but it's certainly a great option if you are looking to buy cheap glasses online. There are few companies out there that offer the deals that can be found on Goggles4u in addition to the many different styles and customizable options available on the website. You won't be disappointed if you try out Gogggles4u.